The Teams
Four teams (two men's and two women's) played on 25th August on the specially created pitch in a Scottish forest. All the players were amateurs, over 18, living in Scotland and mostly have either become a British citizen or have Leave to Remain in the UK since 2000.
See some Player & Coaches Profiles here: Harinder Singh Badwal  Laura Thomson  Cheryl Watt  Mohamad Najib Nehab  Elena Reid  Zahir Alizaie  Yousif Al-Kaabi  Rahmatullah Rasouli  Mohsen Gomroky  Makiko Konishi  Fermin Beltran dos Santos  Shannon Lynn  Yahya Othman  Allison Gibbs  Nemat Razaie  Alison O'Neil  Dylan Bell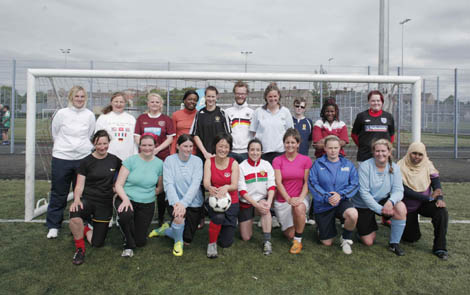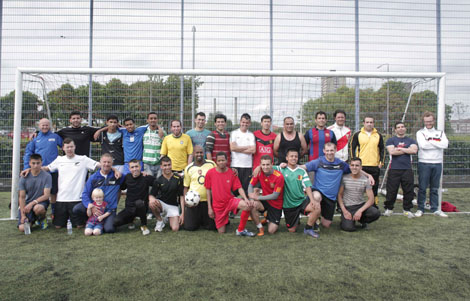 The teams trained in June, July and August ready for Match Day on 25th August 2012.
The names of the teams are:
Olympia (men)
Delphi (women)
Nemea (men)
Corinth (women)
These are named after the four locations of the four original pan hellenic games in Greece, the inspiration for the modern Olympic Games.