Coach Profile: Laura Thomson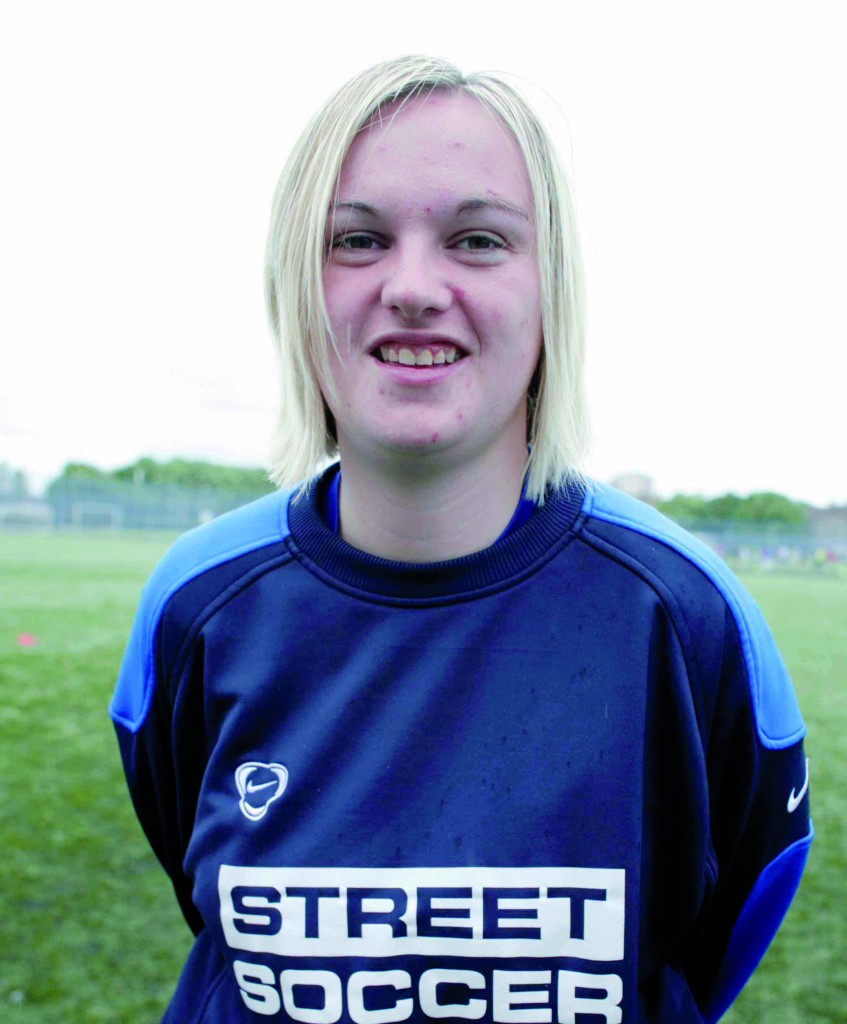 Personal Background
Laura is 23 years old and lives in Edinburgh. She is currently working as a Youth Worker for Street Soccer Scotland. In December 2011, she was picked to be an Olympic Torch Bearer and ran her leg on the 13th June in Edinburgh. In October 2010, she represented Scotland in the Handover Ceremony in Delhi at the Commonwealth Games. She is currently also a Youth Legacy Ambassador for Glasgow 2014 within the city of Edinburgh. She worked at Hampden Park as a Games Maker in the dressing rooms for the London 2012 Olympics.
Coaching Background
Laura has been coaching for 6 years and began coaching at Firrhill High School when she was a 6th year pupil taking the senior Basketball Team. In 2008, she began coaching with Active Schools Edinburgh working within Basketball and Football throughout many schools within the city. This lead to other opportunities coaching football with Scottish Football Association and Edinburgh Leisure. In 2009, she travelled to New York to coach with Noga Soccer for 3 months which was an amazing experience for her. Through her role within Street Soccer, she coached the Women's Scotland Football Team at the 2011 Paris Homeless World Cup, where the girls finished 5th after a great tournament. Throughout her coaching career she has also coached with companies such as Coerver and Elite Soccer Scotland and Racketball Scotland.
Football Background
Laura has been playing football since the age of 5.  She played throughout primary school at Comiston and high school at Firrhill. At the age of 11, she signed for Whitehill Welfare and played in the U12 squad, this led to a position within the South East Regional Development Squad. She played from S1-S6 at high school and at the age of 15 signed for Hutchison Vale Football Club U15's. In 2007, she signed for my first senior club Boroughmuir Thistle and competed in the 2nd Division East. She played two seasons there before signing for Spartans B Team in 2009 and competing in the same division. In 2009 she also joined Napier University and in her first season won the second division and reached the semi- finals of the Scottish Cup. In 2011, on a pre- season tour in Keele, she won the Keele Cup with Spartans winning 4-3 on penalties against Stock Port. At the end of 2011, she signed for Edinburgh Ladies whom she still plays for.
Laura describes herself as 'passionate towards football' and 'loves how it brings people together'.
'I admire Manchester United and the way they develop home grown talent and attract people from all over the world. I am a big fan of Cristiano Ronaldo despite his attitude'
Forest Pitch
Laura says 'I am loving coaching in Forest Pitch and getting to know all the girls and learning about their culture. I have really enjoyed seeing them develop over the last few weeks and can't wait to step onto the pitch come Games day. I would really like the opportunity to do something like this again in the future.'